Our team has the right experience to help you keep your rain gutters in excellent condition.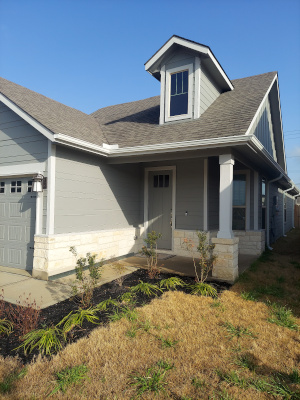 An important part of home design is preventing water damage, and architects and builders use a variety of strategies to do so. Just about everything on the exterior of your home, from the shingles to the siding, is designed to be waterproof. Your home's rain gutters play an important role as well – they channel rainwater away from your foundation to prevent it from soaking into the ground and damaging the structure. Our team at Aggieland Gutters has extensive experience in installing, repairing, maintaining, cleaning, and replacing rain gutters, so if you need gutter services, just give us a call.
If you are tired of cleaning your rain gutters yourself and want to hire professionals to do it for you, you can turn to our team to get our dedicated staff members on the job. We can also help with other projects, including repairs to damaged gutters and even full-scale replacements. In addition, our team can install leaf guards over your gutters to prevent debris from getting in—this will greatly reduce the need to clean the gutters, and it will help prevent clogs. If you have questions about our gutter services, just reach out to our team to get the answers you need.
Our team is proud to be a part of the community here in Bryan, Texas, and we want to help you do what's best for your home. If your rain gutters are damaged or in poor condition, we encourage you to give us a call to enlist the help of our experts.
Similar Services We Offer: