Our team can keep your gutters clean with our gutter pressure washing service.
Here at Aggieland Gutters, our experienced team solely focuses on providing high-quality gutter services to homeowners throughout the Bryan, Texas community. For over 20 years, homeowners have relied on us for all their gutter needs, including gutter pressure washing services. If you haven't had your gutters professionally cleaned in a while (or ever!), we encourage you to consider scheduling a gutter pressure washing service with us today.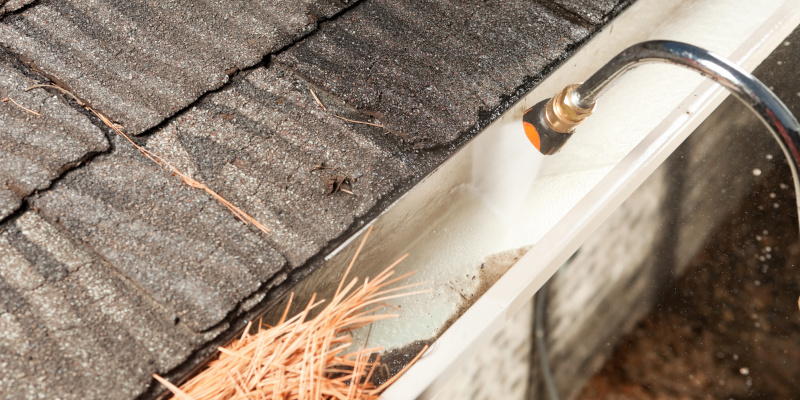 When we provide gutter pressure washing services, it's designed to completely clear out your gutters of all debris, dirt, and other grime that can build up over time. Our team has the proper equipment, tools, and training required to thoroughly clean your gutters and ensure that they'll be able to function properly for as long as possible.
When we are contacted to provide any type of gutter service, we approach each job as if it were happening on our own property. We aim to treat each client with the respect and friendliness they deserve, as well as provide personalized services for their home's unique needs. You can always count on us to be punctual, courteous, and highly effective.
If your home is experiencing frequent issues with its gutters, the solution may not necessarily be more frequent gutter pressure washing services. Instead, you may benefit from having our team install gutter guards, also known as leaf guards, to protect your gutters from debris. If you would like to learn more about our gutter pressure washing services, discuss your options for gutter guard installation, or inquire about our other gutter services, please contact our team today.