We have the right experience to tackle any gutter installation project.
Every part of your home's exterior, including the roof, siding, and gutters plays an important role in keeping the building safe from water damage and foundation issues. Your gutters in particular make a big difference, helping to protect the roof, siding, and foundation all at once. Because of the important role they play, gutters are designed to last for many years, but eventually even the most durable gutters will wear out and need to be replaced. When that time comes, you can turn to our team at Aggieland Gutters to get the expert gutter installation services you need.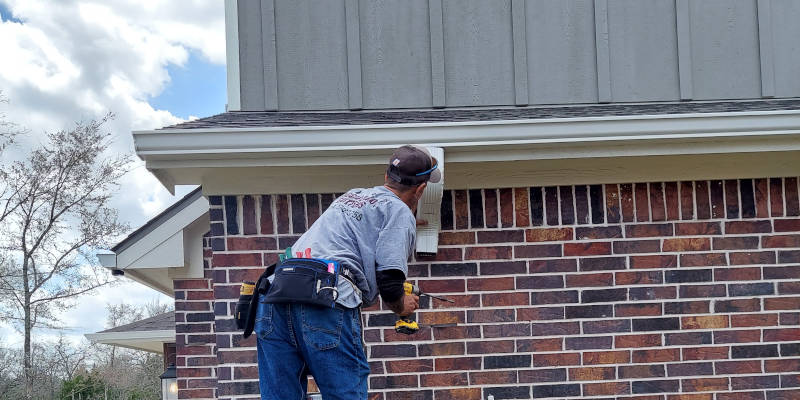 We have extensive experience in the gutter industry, and we have worked on countless gutter installation projects over the years. When you call us for gutter installation services, we will first measure the exterior of your home and then cut lengths of gutters to fit. Then, we'll remove your old gutters, attach each section to your roof line and connect them together, taking care to use as few seams as possible in order to minimize the number of weak points. While we are installing your new gutters, we can also install gutter guards, or mesh coverings, to keep debris out of your gutters and prevent clogs.
Our team is proud to serve the Bryan, Texas area, and we want to help you do what's best for your home. If your existing gutters have reached the end of their lifespan, just give us a call to get our gutter installation experts on the job as soon as possible.