Contact our professional team to get a free gutter estimate!
Did you know that gutters only last an average of 20 years? Without regular cleaning or maintenance, this amount of time can be even shorter, so it's strongly recommended to get your gutters cleaned twice a year to ensure that rainwater can drain away from your home safely. However, if your gutters are already in rough shape and you're thinking about replacing them soon, our team can help.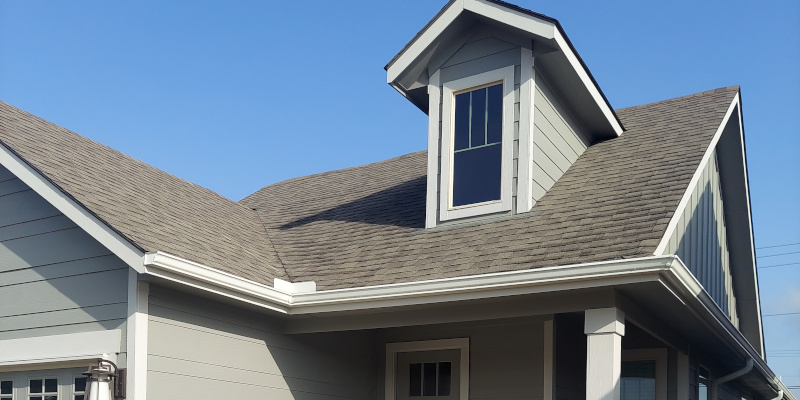 At Aggieland Gutters, we're committed to giving you high-quality service so your home can be better protected for years to come. We've offered our services in the Bryan, Texas area for over 20 years, so you can trust that we have the experience and expertise needed to precisely determine how much you can expect to pay for new gutters.
Before one of our friendly professionals gives you a free gutter estimate, they'll need to know a few basic things about you and your house that can affect this number:
The size of your home- A free gutter estimate doesn't require you to have the precise measurements of your house (we'll take care of that later!). However, the size and shape of your house can affect how much material you'll need for your unique gutter system.
Which gutter design you want- There are seamless gutters, K-style gutters, half-round gutters, box gutters, and more. Although K-style gutters are most commonly used for homes in the U.S., you can consider other options to best match your home's aesthetic.
Your desired gutter material- Aluminum is one of the most frequently used materials for gutters since it's so lightweight and resistant to rust. However, you can also choose from other materials, such as vinyl, copper, or galvanized steel.
Whether you want professional installation- When we give you a free gutter estimate, we'll typically factor in the costs of professional installation. If you'd prefer to install your gutters yourself, this number will be lower. Just be aware that incorrectly installing your gutters can cause more expensive issues down the road.
Call us today to get your free gutter estimate!