Our team is here to provide the expert gutter cleaning services you need to protect your home.
In order to keep your home in great condition, you will need to maintain it, and one of the most important maintenance tasks is cleaning the gutters. While gutter cleaning is a difficult and often unpleasant chore, it is also necessary, as you need to keep your gutters cleaned in order to prevent them from getting clogged.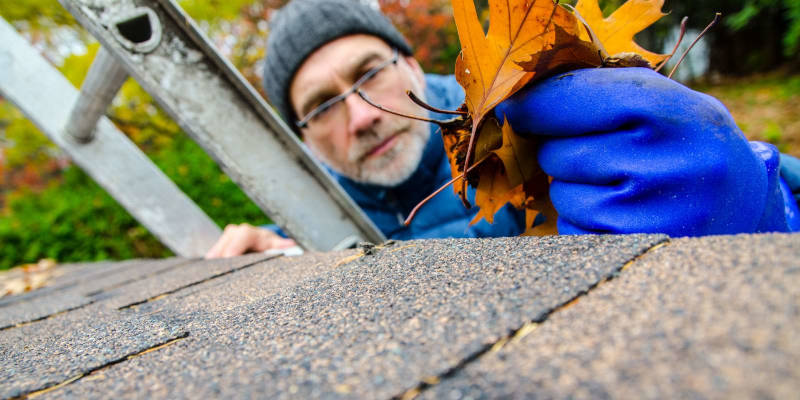 If your gutters get clogged, rainwater will start to spill over the sides of your gutter, allowing water to soak into the fascia, soffit, and the ground around your home, effectively defeating the purpose of having gutters at all. Water-soaked fascia and soffit will require you to replace the rotted wood before replacing gutters. Fortunately, our team at Aggieland Gutters is here to provide the effective gutter cleaning services you need to keep your gutters, and the rest of your exterior, in great shape.
There are several good reasons to use professional gutter cleaning services. First, having our team do it will spare you from having to do it yourself, which means you can spend that time on more enjoyable activities. Second, we have the right experience to get the job done safely—we've seen many DIYers get lax about ladder safety, but we always take precautions to keep ourselves safe when working at heights. Third, we will deliver excellent results, giving you the peace of mind you deserve.
Our team is proud to serve the community in Bryan, Texas, and we want to help you keep your home in great shape. If you are interested in our gutter cleaning services, we encourage you to give us a call to find out how to get started.
Similar Services We Offer: