We offer a wide range of K-style gutters to fit your home.
K-style gutters are the most common style of gutters seen on homes throughout the U.S. due to their versatility, reliability, and wide array of styles. You can identify K-style gutters by their unique shape; K-style gutters vaguely resemble the letter "K" when you look at them from the side. Many people like this style because it reminds them of crown molding, which can effortlessly complement any house.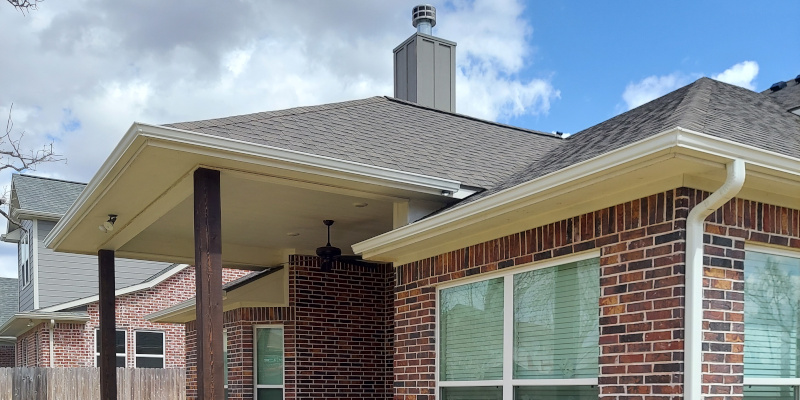 K-style gutters are also popular due to their functional benefits and variety of options for homeowners. People can choose sectional or seamless gutter designs, different materials, how deep they want their gutters to be, and more. Furthermore, K-style gutters won't impact your roof's warranty since they won't require you to directly attach them to your roof.
K-style gutters can be installed by confident homeowners who know the basics of gutter installation, but it's often best to leave it to the professionals. You might be able to save some money in the short term by trying to install gutters on your own, but an improper installation job can cause all kinds of problems and expensive repairs later.
Instead of trying to install K-style gutters by yourself, trust our team of professionals at Aggieland Gutters. We've been in this business for over 20 years and are proud to serve the Bryan, Texas area with high-quality gutter installation and gutter cleaning services at fair prices. We'll never try to upsell you or charge you for things you don't need.
Before you think about taking on a gutter installation project, we highly encourage you to reach out to us first to get a free estimate and hear our recommendations. Simply call us to learn more!