Our team offers the expert services you need to keep your gutters in great shape.
The owners of Aggieland Gutters, Reed and Justin, have an extensive background in the construction industry, and eventually they decided to go into business together. Our operation focuses exclusively on gutters, and we can help you keep your gutters in great condition and in turn protect your home from water damage and foundation issues. We have the right experience to install new gutters, clean and repair your existing gutters and replace failing gutter systems. If you want to know more about our gutter installation services, simply contact our team.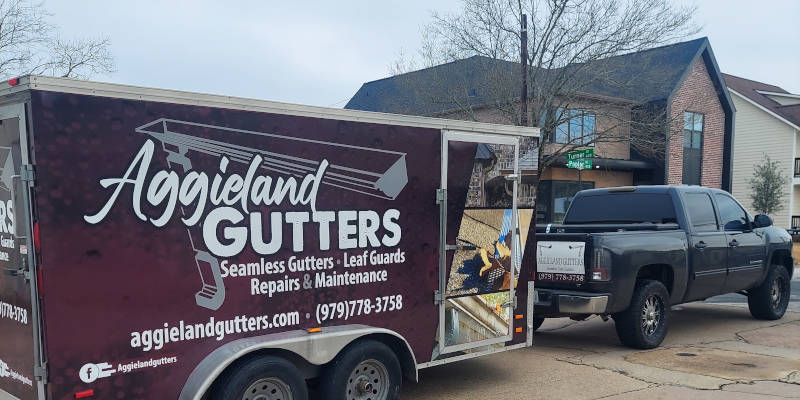 We believe in serving all our customers equally, and we make sure to bring the same level of courtesy, respect, and excellence to all our projects. Our experienced technicians are committed to upholding high standards of quality workmanship, and you can count on us to provide the superior results you are looking for.
In addition, we offer a one-year manufacturer/installer warranty on our gutters, so if anything goes wrong, you can simply call us back to have our team fix it at no additional charge.
Our team is proud to serve the Bryan, Texas community, and we want to help you take the best possible care of your gutters. If you need gutter services of any kind—including gutter installation, replacement, repair, or cleaning—we encourage you to give us a call to get the assistance you are looking for.