Keep your roof in peak condition by trusting our professional gutter cleaning company.
Gutters play a key role in protecting your home from water damage, but they can cause some costly issues if they aren't cleaned or maintained regularly. It's recommended for homeowners to clean out their gutters twice a year, but many people are hesitant to do so.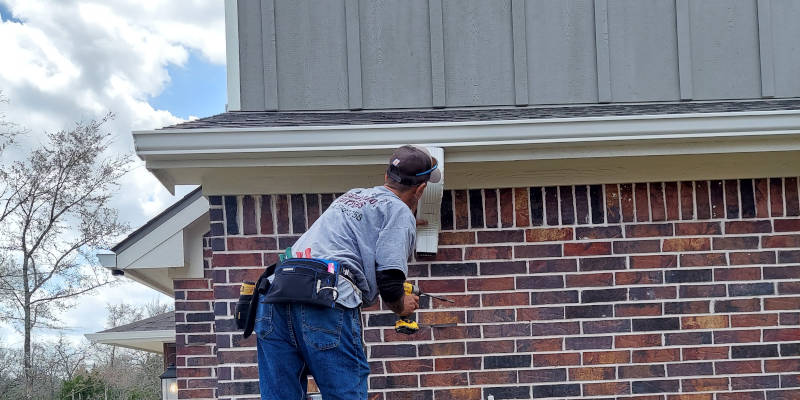 Some people question if cleaning out their gutters is really necessary, whereas others are simply afraid of falling while removing debris from their gutters. In either case, you should strongly consider hiring our professional gutter cleaning company to do the job for you.
Here at Aggieland Gutters, we're dedicated to helping you keep your home in great shape. For over 20 years, we've operated as a professional gutter installation and gutter cleaning company throughout the Bryan, Texas area. If you trust us to maintain your gutters, you'll be able to enjoy these benefits:
Prevent water damage and drainage issues- If your gutters are clogged with debris, water won't be able to drain properly, which can sometimes cause leaks inside your home.
Extend the life of your roof- Blocked gutters can cause rainwater to collect on your roof. Over time, these puddles can threaten the structural integrity of your roof.
Protect your home's foundation- If water from your gutters is released too close to your home, the water can seep into the foundation and cause excess moisture to build up. These kinds of moist environments are ideal for mold and mildew growth, which can further damage the frame of your house or impact your indoor air quality.
Keep pest infestations at bay- Gutters full of leaves, twigs, and other natural materials can be tempting nests for birds and mice. To deter pests, get our gutter cleaning company to remove any blockages in your gutters.
To schedule your gutter cleaning appointment or learn more about our services, reach out to our team today.